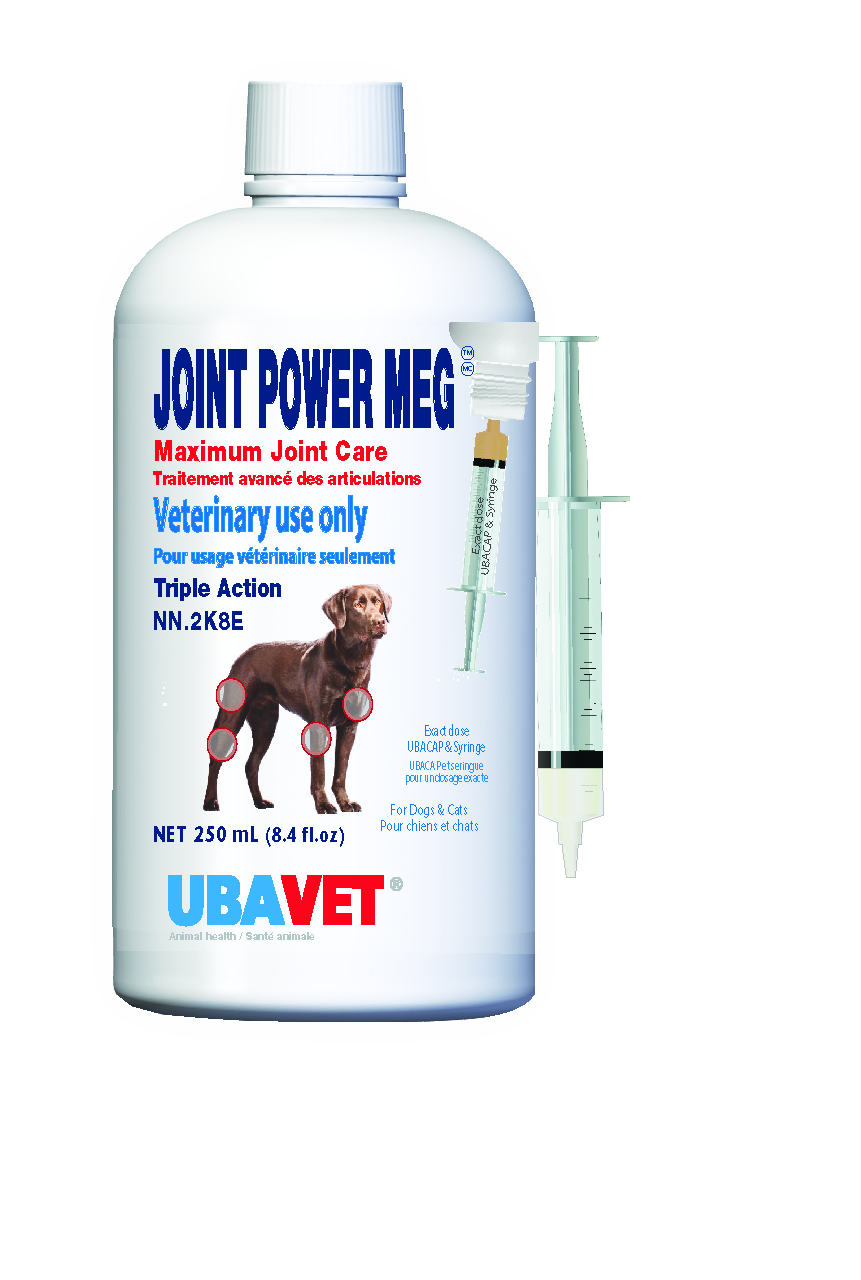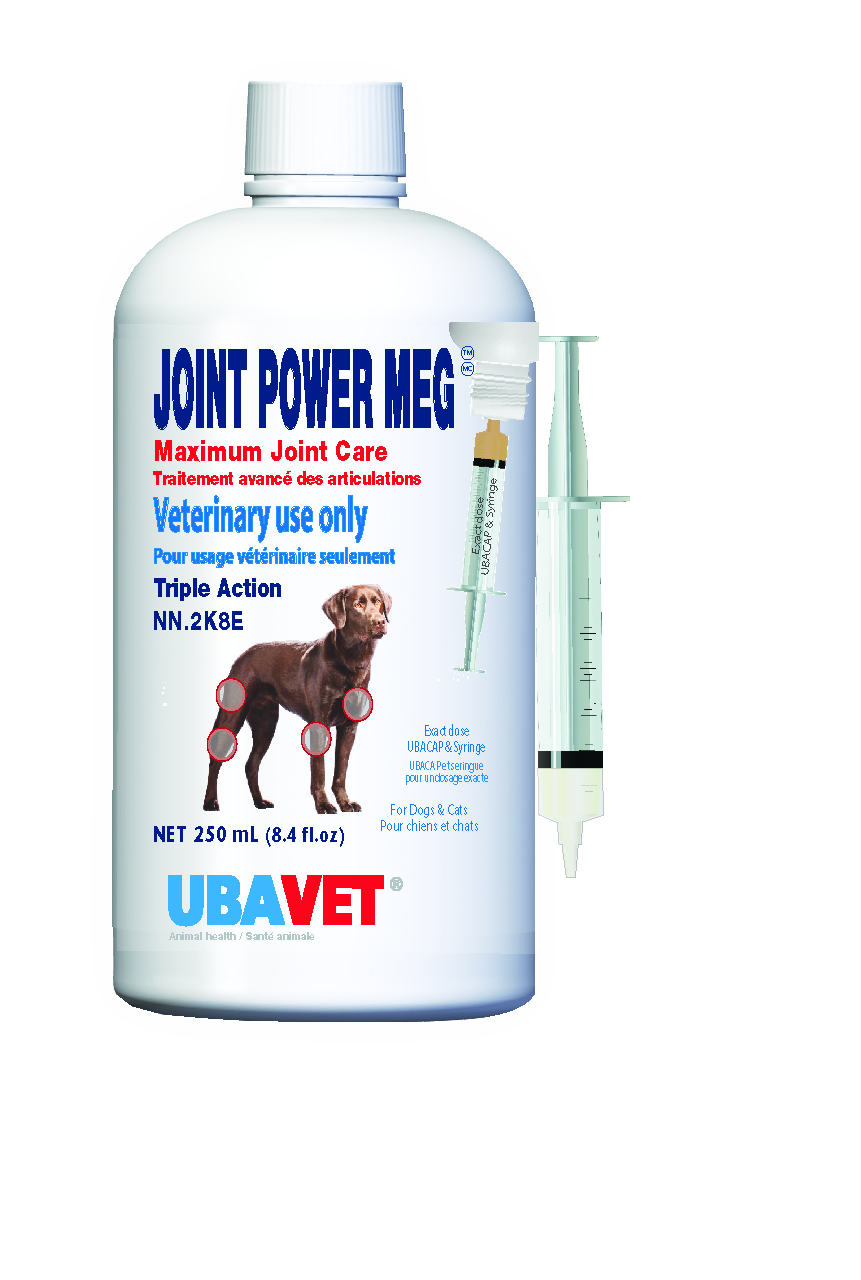 Maximum Joint Care
PURPOSE: JOINT POWER MEG Maximum Joint Care Liquid promotes optimal growth and development of the musculo-skeletal system. Helps support bone health and the function of joints. Supports renal and cardiovascular functions. Helps the maintenance of a healthy skin and coat. The combination of all the ingredients provides the necessary benefits to help maintain joint mobility, good health and well being in dogs and cats.
Active Ingredients: Minimum levels per 5 mL: Glucosamine HCl 1000 mg, Chondroitin sulphate 35 mg, MSM 200 mg, Hyaluronic acid 8 mg, Manganese sulphate 10 mg,
Green lipped mussels 8 mg (Perna canaliculus) , Citrus bioflavonoids 10 mg, Vitamin A 0.08 mg, Vitamin D 0.00185 mg, Vitamin C 30 mg, Eicosapentaenoic (EPA) 210 mg, Docosahexaenoic (DHA) 145 mg. Non-medicinal ingredients: Fish oil, Citrus bioflavonoids, Sodium benzoate, Potassium sorbate, Vitamin E, Flavour (Vanilla Caramel).
Available Sizes:
120 ML
250 ML
500 ML
950 ML
4 L
Traitement avancé des articulations
FINS MÉDICALES: Le Traitement des articulations ultime JOINT POWER MEG sous forme de liquide entraîne la croissance et le développement du système musculo-squelettique. Contribue à la santé des os et au bon fonctionnement des articulations. Appuie les fonctions rénale et cardiovasculaire. Contribue au maintien d'une peau et d'un pelage en santé. La combinaison de tous les ingrédients du traitement des articulations ultime UBASPORT procure les avantages nécessaires au maintien de la flexibilité des articulations, de la santé et du bienêtre chez les chiens et les chats.
Ingrédients actifs: taux minimums par 5 mL : chlorhydrate de glucosamine (1 000 mg), sulfate de chondroïtine (35 mg), MSM (200 mg), acide hyaluronique (8 mg), sulfate de manganèse (10 mg), moules vertes (Perna canaliculus – 8 cialisonlinegeneric365.com mg), bioflavonoïdes d'agrumes (10 mg), vitamine A (0,08 mg), vitamine D (0,00185 mg), vitamine C (30 mg), acide eicosapentanoïque (AEP – 210 mg), acide docosahexanoïque (ADH – 145 mg). Ingrédients non médicinaux : huile de poisson, bioflavonoïdes d'agrumes, benzoate de sodium, sorbate de potassium, vitamine E, saveur (Caramel à la vanille).
Formats offerts :
120 ML
250 ML
500 ML
950 ML
4 L