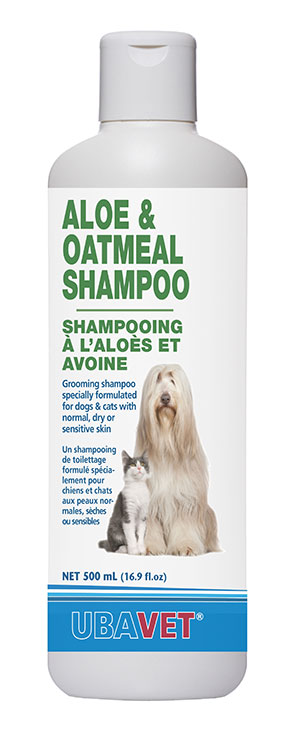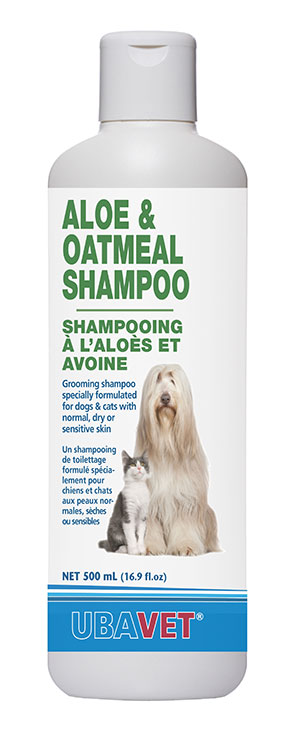 ALOE & OATMEAL SHAMPOO
UBAVET ALOE AND OATMEAL SHAMPOO has been specially formulated for dogs and cats with normal, dry or sensitive skin. It is an easy to rinse shampoo restoring luster to your pet's coat.
SHAMPOOING À L'ALOÈS ET AVOINE
LE SHAMPOOING À L'ALOES ET À L'AVOINE Ce shampooing UBAVET a ėtė spėcialement formule pour chiens et chats aux peaux normales, sèches ou sensibles. Il se rinse facilement et redonne le lustre au pelage de votre animal de compagnie.