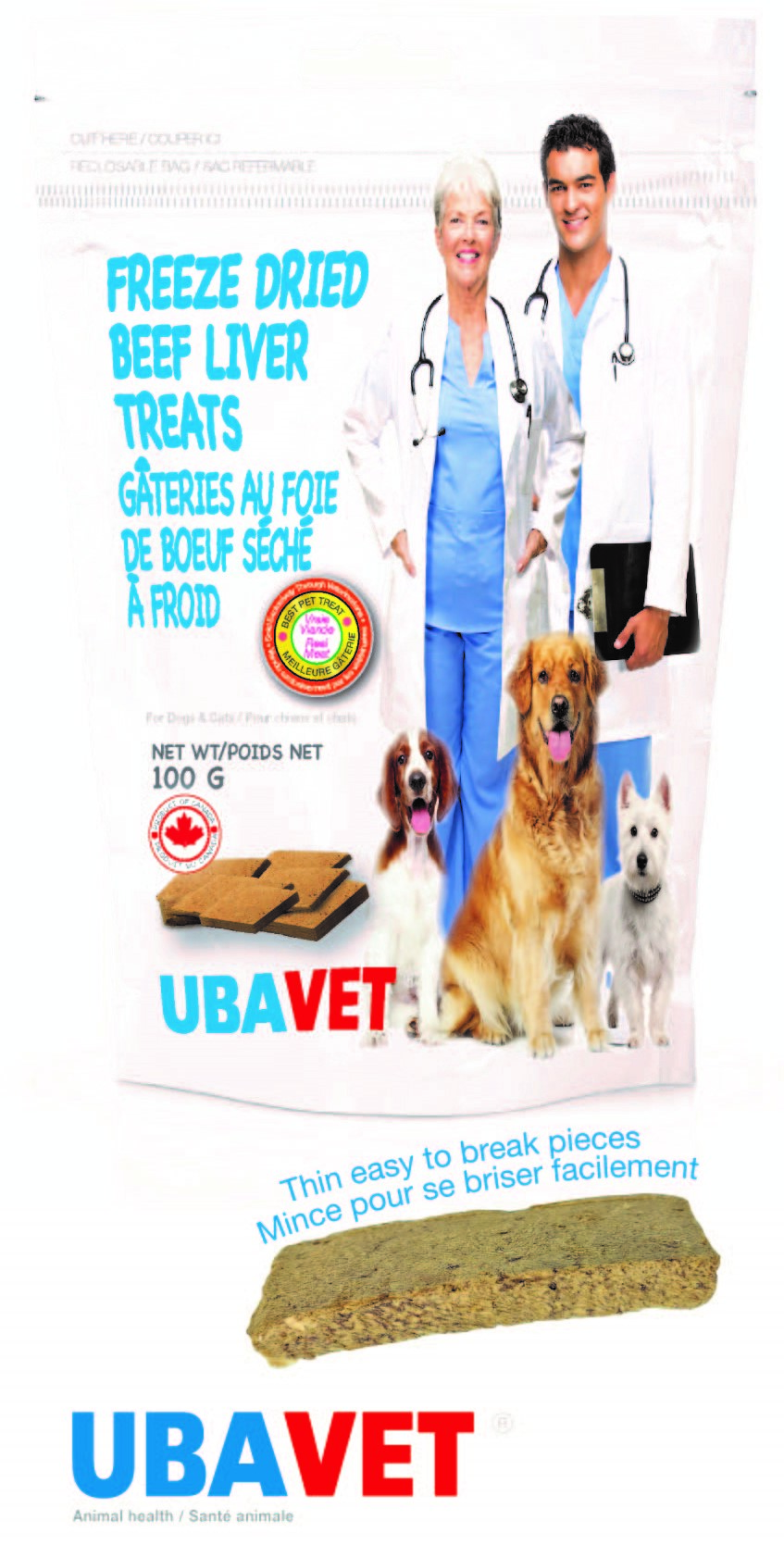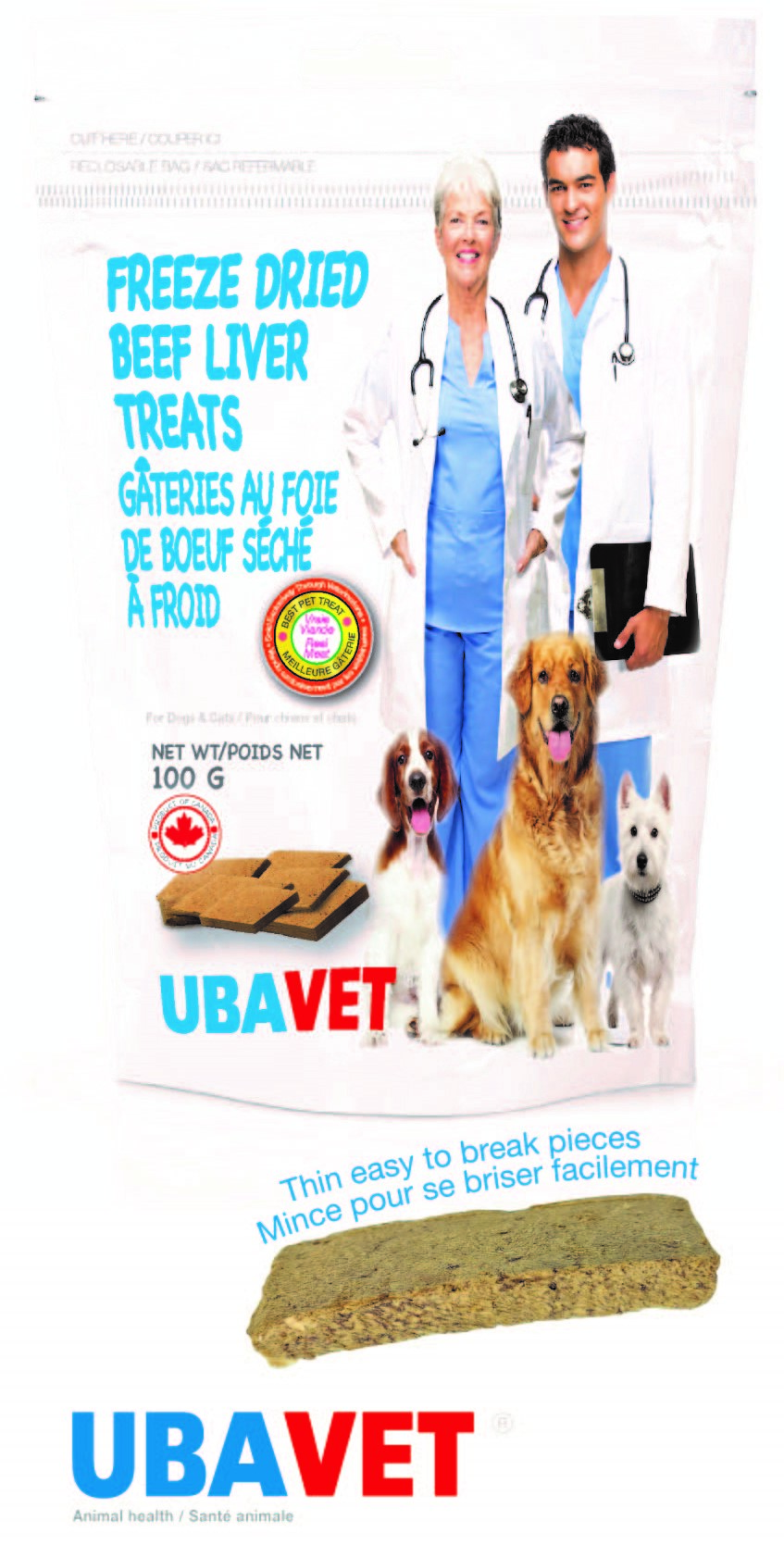 UBAVET Liver Treats
Available at all Canadian veterinary clinics.  
UBAVET is a pure, natural, freeze-dried beef liver. Made from real cuts of meat.
UBAVET treats are easy to feed thin-shaped morsels. Contains no additives, fillers, food colouring, or preservatives. Offers complete satisfaction as a snack or reward.
Product of Canada
For Dogs & Cats
Ingredients: Freeze dried beef liver.
Nutritional Facts / Valeur nutrive
Crude Protein / Protéines brute 68 %
Crude Fat / Matières grasses brutes 11 %
Crude Fiber/ Fibres brutes 0.1 %
Carbohydrate / Glucides…..12 %
Moisture / Humidité……………6 %
Ash / Cendres……………………5 %
Calories / Calories (per / par 5 g) 20
Available sizes – 100 / 200 / 400 g
UBAVET Liver Treats
UBAVET est fait de foie de boeuf naturel séché à froid. Faites de vrais morceaux de viandes, ces gâteries sont des cubes minces faciles à donner. Elles ne contiennent pas d'additifs, d'agents de remplisage ou de conservation ni de colorants. De plus, elles satisferont pleinement votre animal de compagnie comme friandise ou comme récompense.
Ingrédients: foie de boeuf séché à froid
Instructions: 1 à 3 gâteries par jour, comme
collation ou récompense
Nutritional Facts / Valeur nutrive
Crude Protein / Protéines brute 68 %
Crude Fat / Matières grasses brutes 11 %
Crude Fiber/ Fibres brutes 0.1 %
Carbohydrate / Glucides…..12 %
Moisture / Humidité……………6 %
Ash / Cendres……………………5 %
Calories / Calories (per / par 5 g) 20
100g / 200g / 400g