Popular Products
Your Partner In Promoting Good Pet Health
Here at UBAVET, we take our role in pet health seriously. Veterinarians and pet owners look to us to provide innovative healthcare products that effectively treat common and specific animal health issues. To that end, our team is dedicated to providing products that veterinarians can confidently prescribe, that pet owners can rely on, and that pets can benefit from.
What Sets Us Apart

Dedicated to Reliable Veterinary Practices
Our company believes that your local veterinary clinic is the best source for pet health, nutritional advice and general care. That is why you will only find our products at veterinary clinics.
About Our Company
Our Commitment

To The Health of Your Pet
We are a leading supplier of Veterinary Nutraceuticals because our team is constantly looking for ways to innovate, and because we are committed to using high-quality, natural ingredients. We invite you (and your pet) to discover the UBAVET difference today.
Where to Get Our Products
Wow. After a move and in the middle of a Covid, I couldn't find a veterinarian who could provide me with my glucosamine…Ubavet took care of finding me the closest veterinarian .. and ready to order my products.
Great service and great product! For my part, my 2 big pitou (one operated on for cruciate ligaments and the other having hip problems) have difficulty walking as soon as they are more than 7 days without their glucosamine. Ubavet saves the quality of life of my dogs we love so much.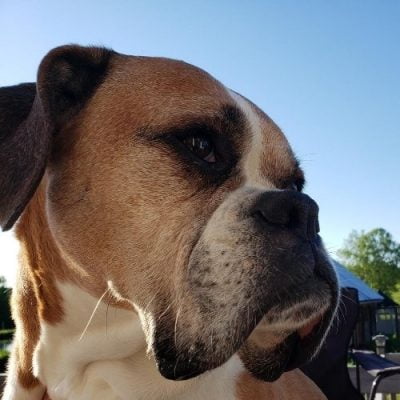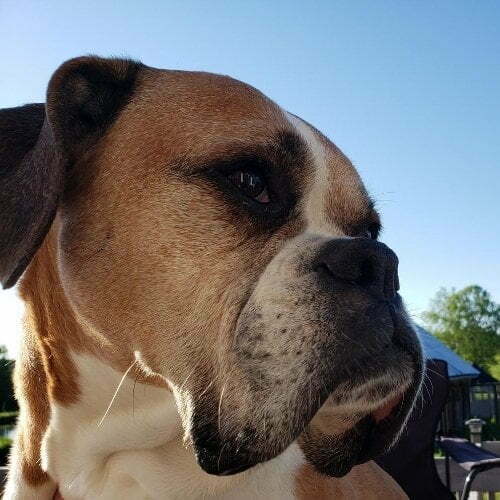 Kate L.
Saint-Fabien-de-Panet, QC
I'm a RVT in Nelson, BC. I cannot say enough about the joint health benefits of Ubavet. In 2014 I started administering Ubavet Joint Plus daily to Chef, my older pitbull when his veterinarian recommended knee surgery (Chef had been limping badly).
I knew right away that we needed to up Chef's joint health care if we were increase his chances of a smooth recovery. His recovery went so incredibly smoothly, he was able to use his surgery leg immediately afterwards, and we never had to replace his other stifle.  We were able to have 6 more awesome years of hiking trails and enjoying the outdoors. Thanks for making a great product!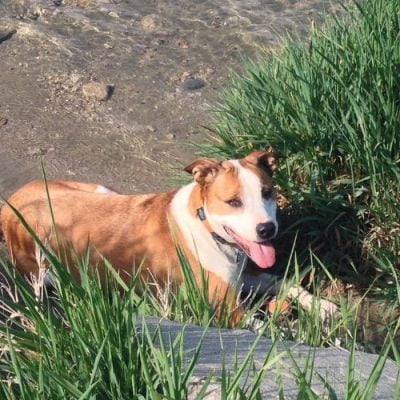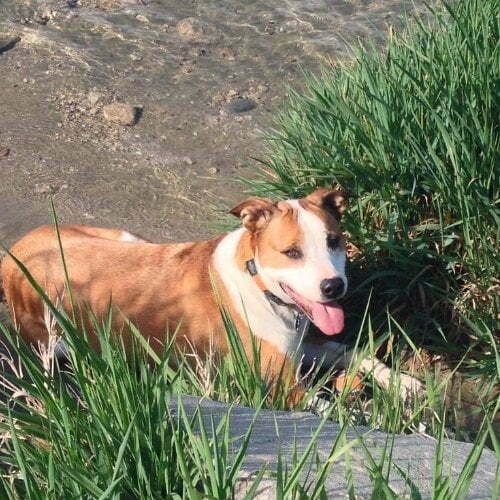 Milly has just started the Joint Power Meg so we are beginners. The reason I started her on this was that she had hurt her leg and was limping. I took her to the veterinarian and he told me a couple of things he felt it could be.
I researched and read that dogs can take glucosamine and followed up by calling the vet, and they recommended your products rather than consider surgery. I was concerned, as she's a fussy little Jack Russell, that she might not take it but I mixed it with a tablespoon of pate and she loves it! Looking forward to a positive outcome but already seeing more activity!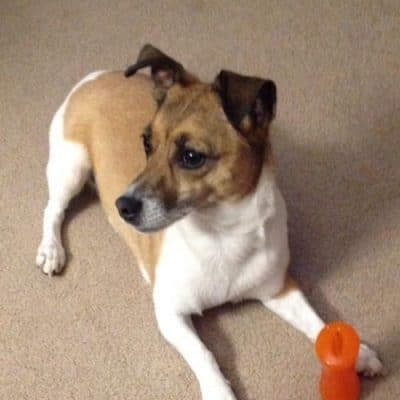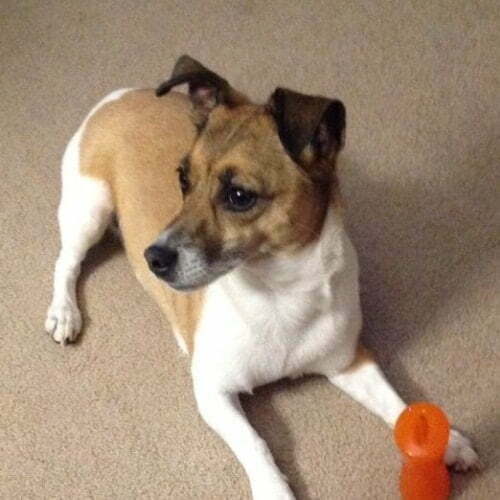 Our 10 year Border Collie mix was having trouble going up stairs.We started to give Ubavet Joint Plus to Tippy and within a couple of days she was back to her active self, climbing the stairs every night to sleep with us.
We highly recommend the Ubavet team's excellent customer service and really can rely on a product that is made in Canada and really works. Thank you Ubavet for your great products and your commitment to helping pets be and stay healthy and active.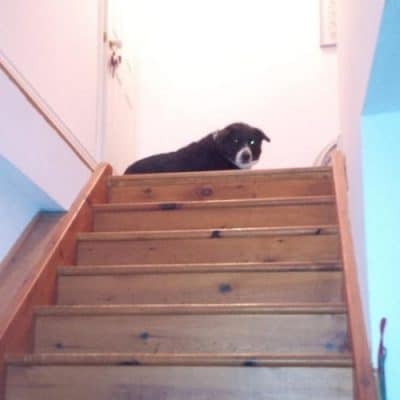 I started using Cognadin on my 13 year old Shih-tzu about 2 months ago because he was exhibiting some old age-related symptoms such as wandering around the house, trampling, uncleanliness, etc. He was also sleeping more during the day than before. I have noticed a nice improvement since taking Cognadin daily, indeed he is more active, and he has less tendency to wander aimlessly indoors for long periods of time as he now used to do.
I also feel like he pays more attention to what's going on around him. I am satisfied with the reduction in some symptoms since using Cognadin. I also give it for prevention to my other dog, who is also elderly, although I have not noticed any cognitive symptoms related to the aging of the brain in her. I recommend Cognadin to owners of geriatric dogs.