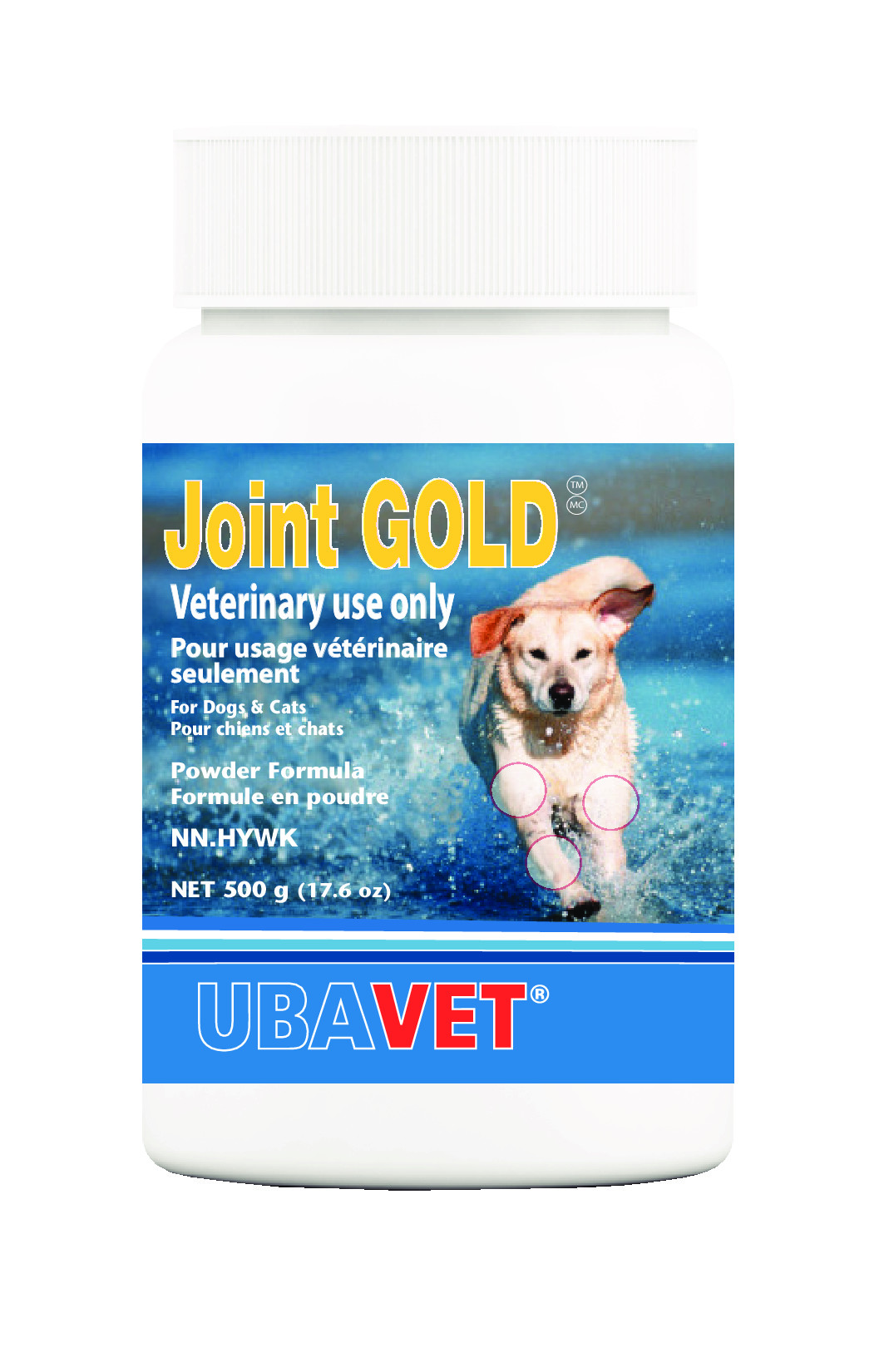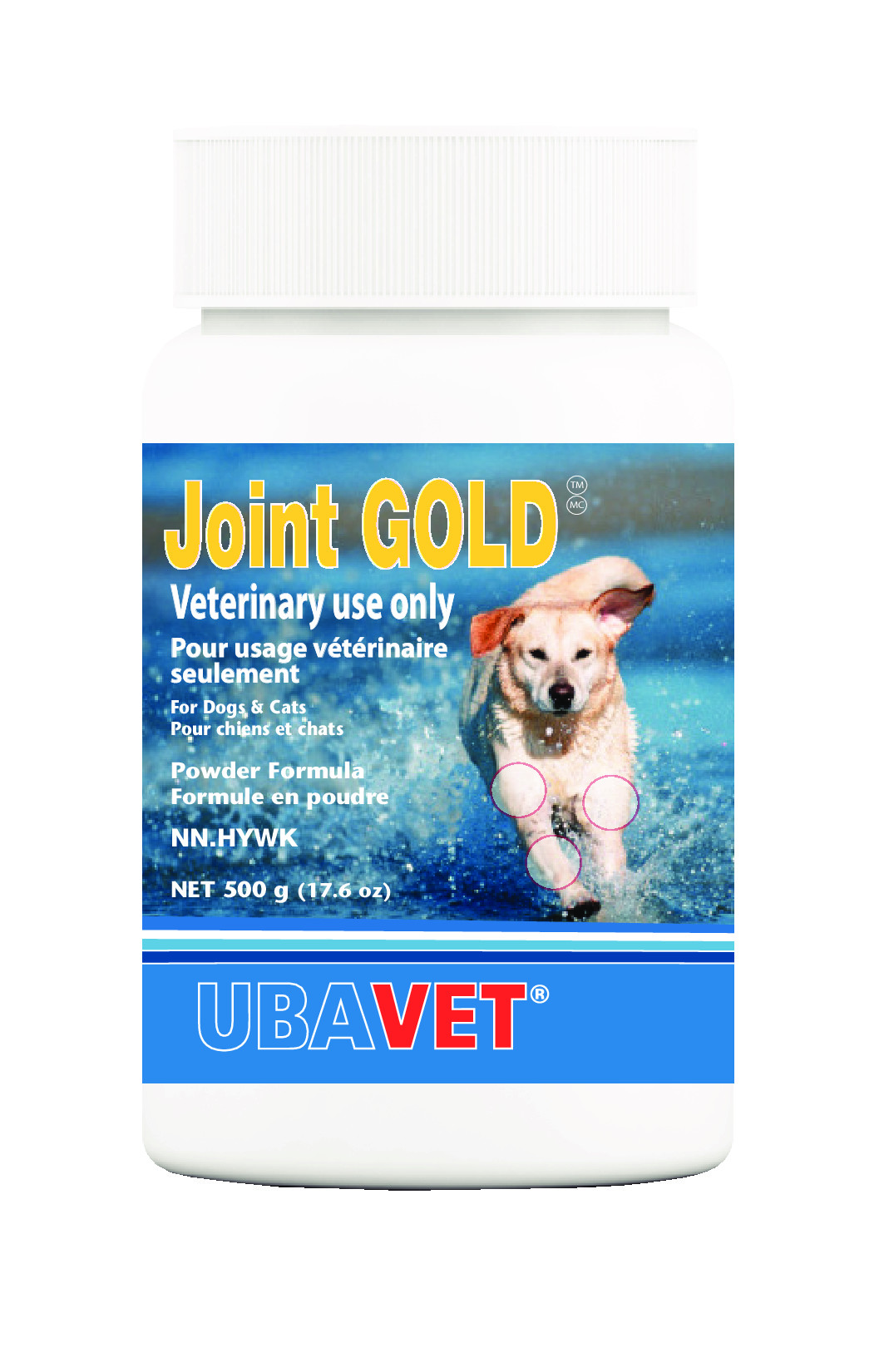 GLUCOSAMINE HCL – POWDER FORMULA
UBAVET JOINT GOLD promotes optimal growth and development of the musculo-skeletal system. Helps support bone health and the function of joints. Supports renal and cardiovascular functions. Helps the maintenance of a healthy skin and coat. The combination of all the ingredients in UBAVET joint gold provides the necessary benefits to help maintain joint mobility, good health and well being in dogs and cats.
Active (Medicinal) Ingredients Per 5g (1 scoop): Glucosamine HCl 500 mg, Green lipped mussels 50 mg, Chondroitin sulphate 30 mg, MSM 150 mg, Abalone 20 mg, Vitamin C 5 mg, Non medicinal ingredients: Vitamin E 0.02 mg, Citrus biofavonoids 10 mg, Flax seed 2000 mg (476 mg of Omega 3 oil).
Available Sizes: 250 G, 500 G, 1 KG
GLUCOSAMINE HCL – FORMULE EN POUDRE
UBAVET JOINT GOLD aide à promouvoir une croissance et un développement optimaux du système musculosquelettique. Contribue à la santé des os et au bon fonctionnement des articulations. Appuie les fonctions rénale et cardiovasculaire. Contribue au maintien d'une peau et d'un pelage en santé. La combinaison de tous les ingrédients du traitement des articulations ultime UBAVET Joint Gold procure les avantages nécessaires au maintien de la flexibilité des articulations, de la santé et du bien-être chez les chiens et les chats.
Ingrédients actifs (médicinaux) par 5 g (1 portion): Chlorhydrate de glucosamine (500 mg), moules vertes (50 mg), sulfate de chondroïtine (30 mg), MSM (150 mg), ormeau (20 mg), vitamine C (5 mg). Non medicinal ingredients: Excipients (Ingrédients non médicinaux): vitamine E (0,02 mg), bioflavonoïdes d'agrumes (10 mg), graines de lin (2 000 mg) (476 mg d'huile d'oméga-3).
Formats offerts : 250 G, 500 G, 1 KG